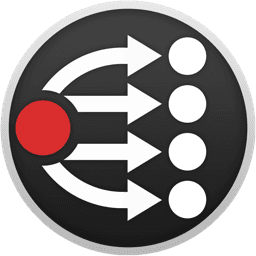 Companion
Bitfocus Companion enables the reasonably priced Elgato Streamdeck to be a professional shotbox surface for a huge amount of different presentation switchers, video playback software and broadcast equipment.
You don't need an actual stream deck to use it. Companion both comes with a builtin stream deck emulator, a webpage for touch screens and the ability to trigger buttons via OSC, TCP, UDP, HTTP, WebSocket and ArtNet. It does the same job, just without the buttons.
Button designer - Either with colored text or upload your own images
Feedback - Devices can give feedback to buttons to display state
Stacked actions - Run multiple actions from the same button
Delayed actions - Set delay time individually for each action
Multi device - Have multiple stream decks connected at once
Web admin - Configure the system from any browser in the network
Web buttons - Virtual web buttons for mobile/tablet/browser
Latching - Separate actions for key down and up, and ability to latch/toggle
Streamdeck Plugin - Use companion buttons in the native stream deck application
Free and open source!
Companion will always stay free, open source and community driven. You're very welcome to help us by contributing or donating!
Trusted by your local technician
Most places you go in the AV and broadcast industry, you can find someone using Companion for something. We're very proud of that.
Companion is brand agnostic
Not a part of a closed eco system. The project strive to be as open as possible, and support controlling as many products as possible, regardless of brand.